Commonwealth Games Federation

Team App for Glasgow Commonwealth Games
Project scope
Mobile Apps / UX / Design / Build / Integrations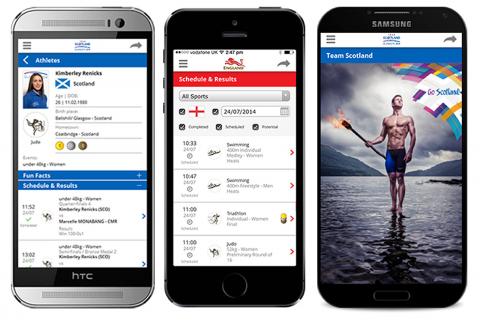 The Commonwealth Games Federation (CGF) is the organisation responsible for the direction and control of the Commonwealth Games - a unique, world class, multi-sports event which is held once every four years. The brief was to design mobile apps for participating nations to engage with their communities, promote their brand and that of their sponsors during the Glasgow Commonwealth Games.
A first in the eighty four year history of the Commonwealth Games where stakeholder nations were able to engage with their teams, athletes and supporters in real-time. We delivered iOS and Android mobile apps on for Canada, Cayman Island, England, Gibraltar, Isle of Man, Jersey, Scotland and Wales.
Ellen Barwise
Regional Development Manager
The Glasgow Team App was a complex project with multiple vendors, stakeholders and tight schedules. Not only did Digitalier deliver on time but their expertise and understanding of the project was exemplary as was their responsive support during Games time. The end result far exceeded our expectations and those of our CGA stakeholders.
Strategy
The concept used a single, common platform to power apps with each nation able to 'personalise' design, content and social feeds of their individual app. We used the open-source Drupal CMS as our central platform, integrated with Athlete data and LIVE Results via the +1% third party system. GUIs were created to allow staff to quickly and easily manage the apps directly within the external system. API integrations aggregated LIVE social feeds, with medal alerts delivered by push notifications.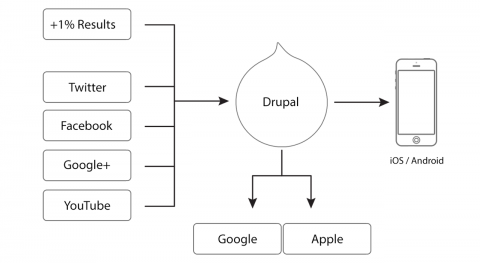 Engagement
We developed a social hub to drive user engagement, aggregating real-time activity from participating athletes, official team channels and User Generated Content (UGC). Individual Teams retained control over aggregation and moderation of content in-line with specific campaigns, with app users' journeys ensuring users could easily navigate and filter social activity. interface and the end results far exceeded expectations of all stakeholders.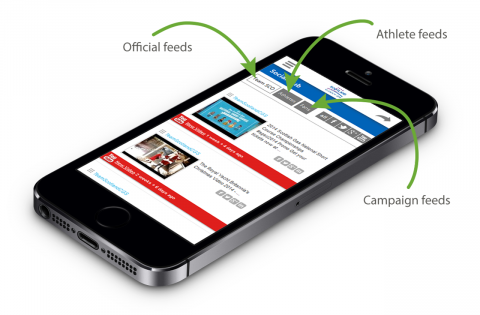 UX Design
The user experience (UX) took into account customisable features as well as individual preferences of multiple stakeholders. We defined the UX strategy, working closely with all stakeholders, producing a series of wireframes detailing navigation, content and functionality. The App featured LIVE Results with profile and unique biographical data on competing athletes. 'Virtual Autographs' provided fans the opportunity to get personalised, signed pictures of their favourite athletes.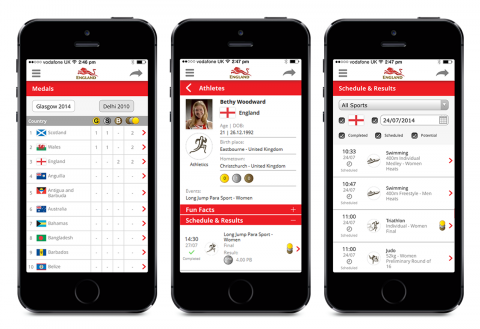 Got an idea, a challenge or an opportunity you'd like to discuss?
Take the next step and see how we can help you